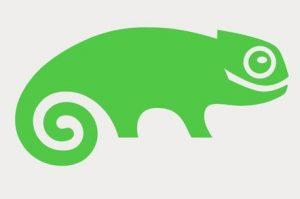 SUSE today announced the impending release of SUSE Linux Enterprise 15, featuring a boatload of new toys and a leap in version numbering.
The new release, which is based on version 4.12 of the Linux kernel and allows the use of a wider variety of hardware (such as new AMD and Intel chipsets, Arm SOCs, NVDIMM, crypto cards and network devices), sees the adoption of a common code base over all flavours of the suite.
SUSE Linux Enterprise 15 is a modern, modular operating system that helps simplify multimodal IT, makes traditional IT infrastructure more efficient and provides an engaging platform for developers. Software package searching has also been improved with an easier management system. Plus, SUSE is aiming to make its enterprise distribution better for developers with an integrated software development kit.
Built for Linux, the latest release of SUSE Manager delivers new features focused on lowering costs, improving DevOps efficiency, and easily managing large, complex deployments across IoT, cloud and container infrastructures. It helps customers improve DevOps efficiency and meet compliance requirements with a single tool that manages and maintains everything from edge devices to Kubernetes environments. SUSE Manager makes managing large, complex deployments easier with new extended forms-based UI capabilities.