Most of users uses AIX 7.1 on their environment.And most of them want to upgrade their environment to AIX 7.2.Firstly,You upgrade your NIM machine.So,You cannot create spot or lpp source of upper level NIM AIX version.,For example If you want to create AIX 7.2 spot,you dont create.and failed.Beceuse your NIM server's version is AIX 7.1. So you have to upgrade new version of AIX.
I am using VIOS in my environment.Firstly I create a virtual scsi adapter in my VIOS profile.

After that,I create same adapter with same id  in my NIM server.

Next step , we should create repository because we dont use CDROM to upgrade.I downloaded AIX sources before and upload in my VIOS /home directory by ftp.
-rw-r–r– 1 root staff 3257073664 Mar 08 06:20 AIX_V7.2_Base_Install_7200-00-00_DVD_1_of_2_122015.udf
-rw-r–r– 1 root staff 3615031296 Mar 08 07:06 AIX_V7.2_Base_Install_7200-00-00_DVD_2_of_2_122015.udf
To begin with, you ran lsrep command.We dont have any DVD repository.

I have a pool.You can see lssp command.

I have to create DVD repository.You should create with 8G size because we have two dvd and so ı have to create two source.

mkrep -sp rootvg -size 8G
Again you can run lsrep command and you can see your repository.

Maybe you want to increase your repository size and should use below command.
chrep -size 4G
next step we create a virtual dvd to use AIX Udf file.

mkvopt -name aix72 -file AIX.udf
And you can see lsrep command to your virtual DVD.
After that, we create a virtual DVD-ROM.

mkvdev -fbo -vadapter vhost17
Earlier we created virtual scsi adapter.Do you remember?I created vhost17.So I use vhost17 with this command.
$ lsmap -vadapter vhost17
SVSA Physloc Client Partition ID
————— ——————————————– ——————
vhost17 U9117.MMD.064B837-V1-C10 0x0000000a
then,you should insert your DVD to your virtual DVD-ROM with loadopt command.And then run lsmap command.loadopt -disk aix72 -vtd vtopt0  / lsmap -vadapter vhost17
You should start your NIM lpar to SMS Mode.SMS menu –  press 5
select your boot device press 1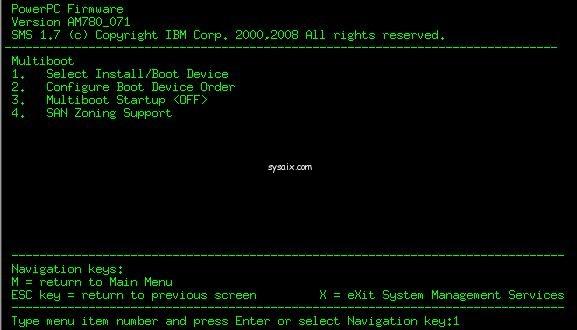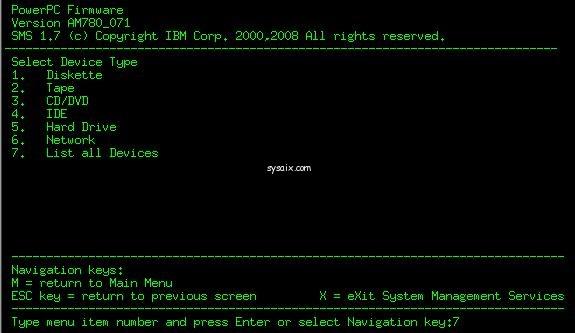 AIX scan your system to find all of the device.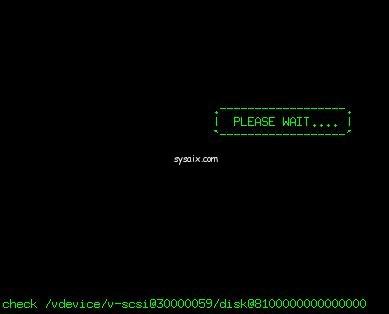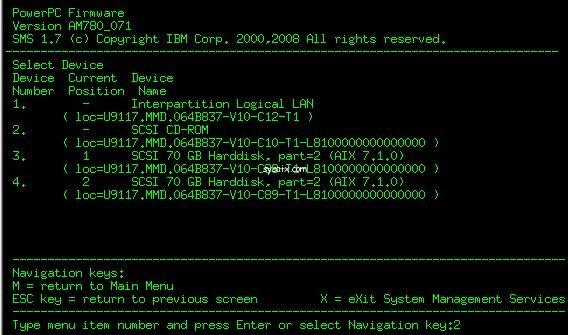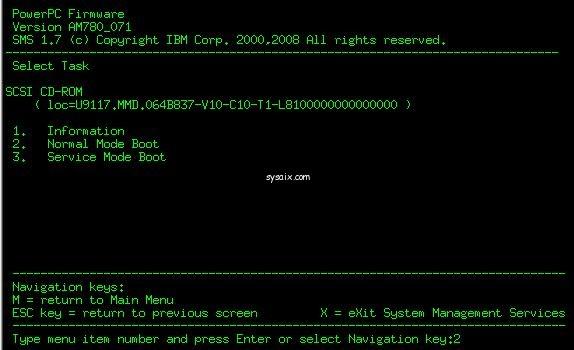 Select yes to exit system management services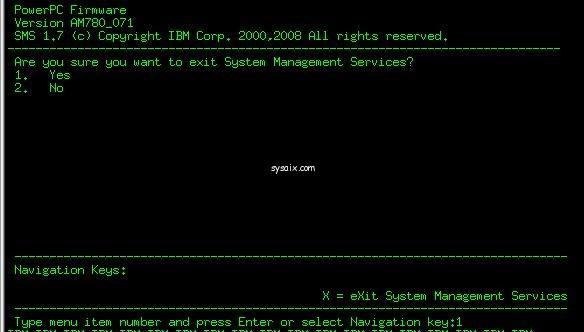 Select your define console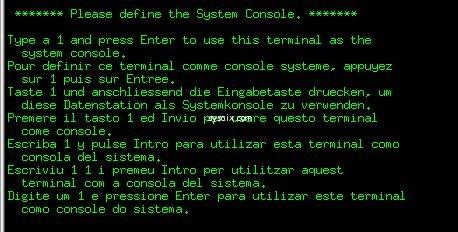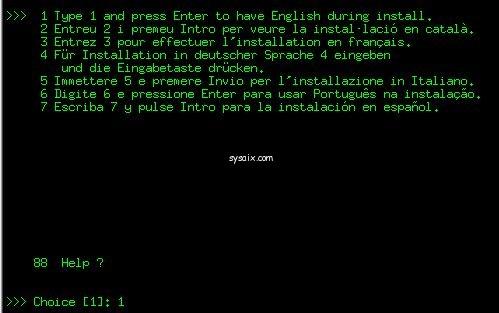 you can see installiation and maintenance screen.Press 2 to login your change install settings.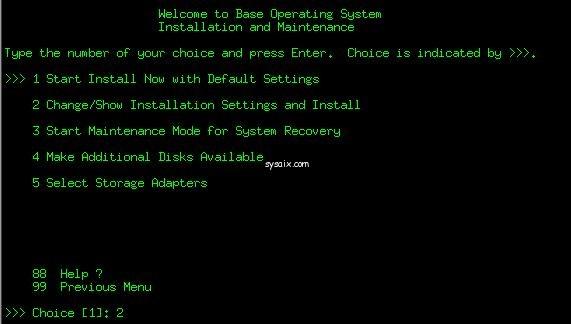 select your method and hdisk0 to migration.And press 0 to start install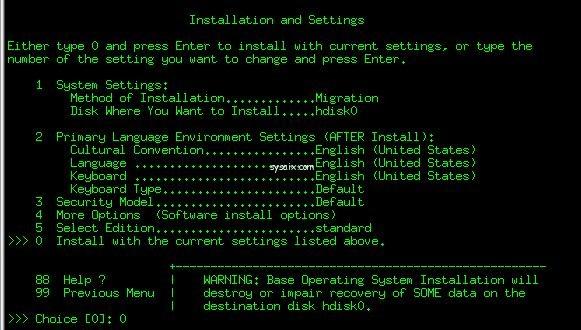 you are now installation summary screen.Press 1 to continue install.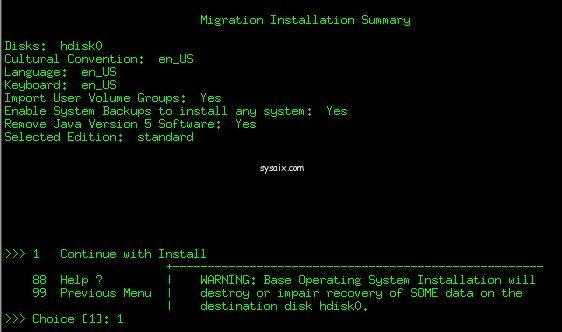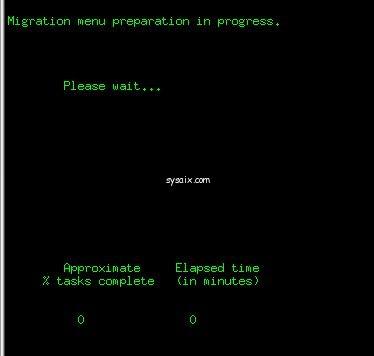 you are now migration conformation screen.You can specifity your migration with select this menus.Press 0 to continue your Migration process.
Finally Migration want to insert 2. dvdrom to continue process.

But we dont create second virtual dvd yet.So we should create to insert it.We create second dvd with mkvopt command.

mkvopt -name aix72_2 -file AIX_2.udf
And unload first dvd to load second dvd with unloadopt ve loadopt command.

Then we correct our step with lsmap command.l
lsmap -vadapter vhost17
Then press enter to continue migration process.
Finally Task completed.
When you open your AIX. you can run oslevel command and can see 7.2 level