Lets Compare Commands between AIX and Linux Common System Files FileAIXLinuxPassword file/etc/passwd/etc/passwdEncrypted password file/etc/security/passwd/etc/shadowError logs /var/adm/ras/errpt /var/adm/messages /var/log/messages Group files /etc/group /etc/security/group /etc/group /etc/gshadow Secure...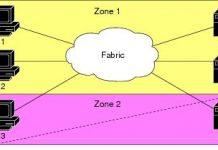 Different ways to Enable the path of the channel. # lspath -l hdisk4 Failed  hdisk4 fscsi0 Failed  hdisk4 fscsi0 Enabled hdisk4 fscsi1 Enabled hdisk4 fscsi1 # rmpath -l hdisk4 -p...
Return codes A plugin have to send a return code. This interpreted code is the result of the plugin execution. We call this result "status"....
Try to start Eth0 device # ifup eth0 Device eth0 does not seem to be present, delaying initialisation To Solve this : Delete networking interface rules file so...
If you want to try Openshift on your local computer, you can use Minishift.Before do this steps, you should install a virtualization...
I write a cookbook on Chef.But I got an error. package 'apache2' service 'apache2' do action end file '/var/www/html/index.html' do content '<html> <body> <h1>Hello World</h1> </body> </html>' end Error: STDERR: AH00558: apache2: Could not reliably determine...

APAR Number: IV64283 Abstract: VIOS USING NPIV CAN CRASH SYSTEM APPLIES TO AIX 7100-02 Fix available in fixpack: 7100-02-06-1441 APAR status Closed as program error. Error description *************************************************************** * USERS AFFECTED: * Systems running...

ftp -nid *****  << EOF | tee -a $LOG; quote user "**************" quote pass ********** mget *** quit EOF ---> ***************** ---> pass **** ---> PORT ****** ---> NLST **** ---> PORT ******** ---> RETR emre.txt ---> QUIT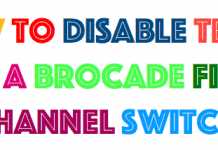 ipfilter --clone BlockPort23 -from default_ipv4 ipfilter --show ipfilter --delrule BlockPort23 -rule 2 ipfilter --addrule BlockPort23 -rule 2 -sip any -dp 23 -proto tcp -act deny ipfilter --save BlockPort23 ipfilter...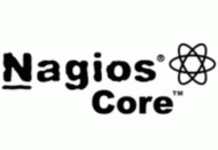 When I want to install nrpe plugin,I get an error. # ./configure ... checking for type of socket size... size_t checking for SSL headers... SSL headers found in...

If you tried replication, you may want to remove node after your test.But you should got an error. You should use this command: REMOVE REPLNODE Replication then...
Maybe your mksysb image is too large.For this reason you want to exclude some files. You should do this steps 1) On the client create a...
The last maintenance for the long term support release Debian 8.11 (Jessie) has been released. Debian 8.11 release mainly adds corrections for security issues, along...